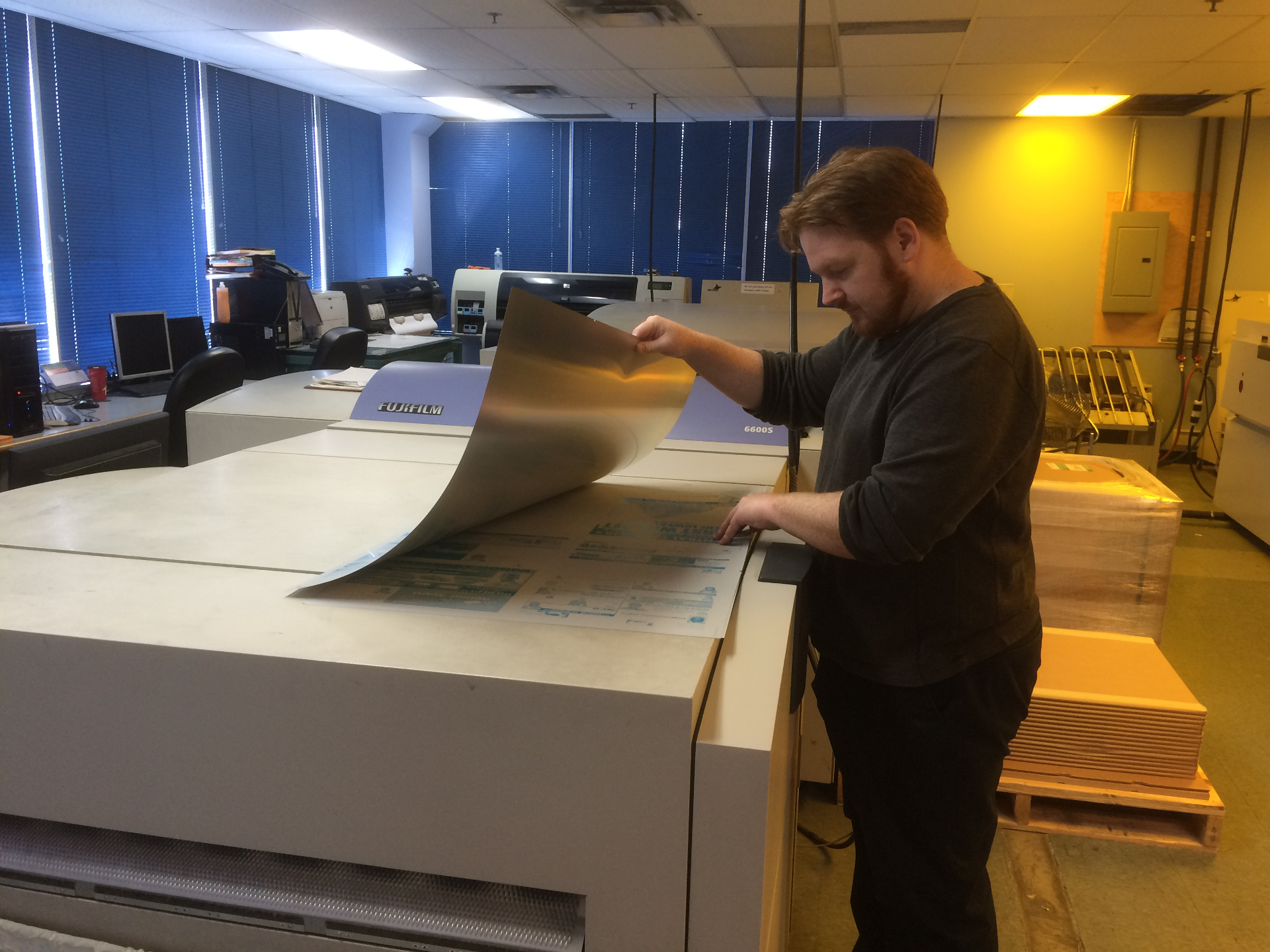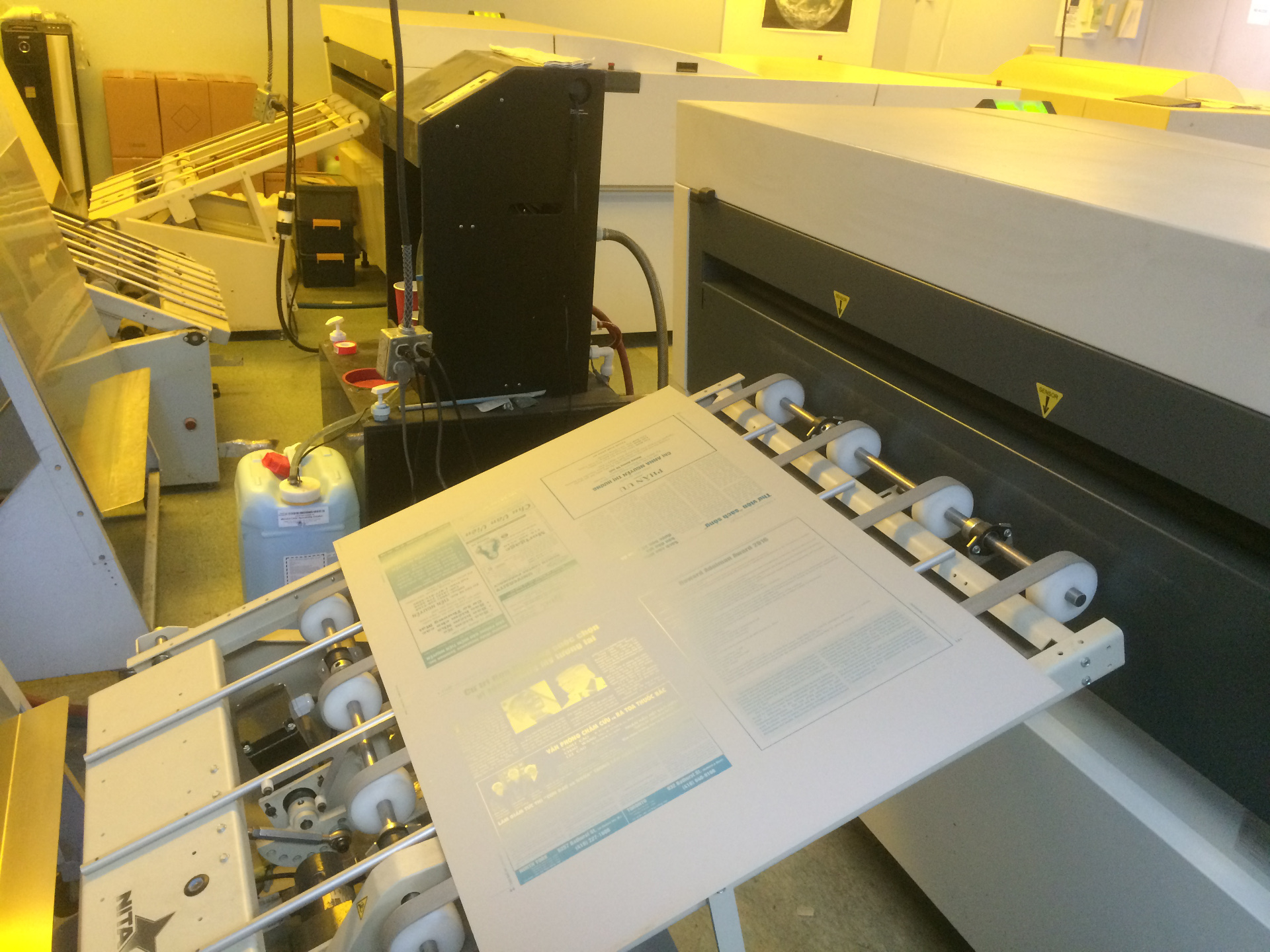 CTP Technology: We use state-of-the-art computer to plate technology (CTP) which provides high quality imaging and printing.
PDF Workflow: Our workflow is PDF based from file to plate and is platform agnostic. We exclusively accept PDF files, whether from PC or Mac. We can work with PDFs created from any publishing software that can export high resolution in the CMYK colour space. We recommend using industry standards Adobe InDesign or QuarkXPress and outputting PDFs using Press Quality or Press PDF presets.
File Delivery: Webnews Printing makes it easy for you to submit your files through our dedicated FTP server, but we can also work with emailed files and those delivered in person on USB or other digital media.
Desktop Publishing/PDF Consultation: We provide free consultation in desktop publishing relating to page size, bleed allowance, press and bindery tolerances and PDF output. Our Prepress technicians have extensive experience. Feel free to contact us with file or print related questions prior to any printing job.
3D digital proofs, ripped from clients hi-res PDFs, screened and compressed into JPG images to reduce file size allowing for emailing.The 3D image can be viewed from any angle, PC or MAC and can be copied and shared by client. These files are Java based and require 32-bit Java to be viewed.
Hi-res hard copy proofs available for gloss covers.
Under-Colour-Removal (UCR) at the prepress stage to help eliminate ink saturation, improving quality of the printed image.
Our cold offset web press consists of 2 automated lines with 33 printing units.  Webs of paper are fed at high speed (25,000 broadsheets/hour) through a network of rollers and cylindrical printing plates.  We can print up to 64 tabloid pages with 40 colour pages in a single run depending on the stock you are printing on.
Here are some of the technologies we have incorporated into our press to enable us to deliver better quality and faster turnaround time for your projects:
UV Printing Technology
Allows us to print up to 8 pages on beautiful, coated paper.
Great for covers/wraps or inserts.
Increases the value of your premium advertising space!
QI Press Control Register System
Ensures alignment and placement precision on every page so that the printed paper looks as you intended!
Computer Assisted Ink Control Technology
We use Perretta Graphics Remote Ink Control Console for faster print jobs with even, consistent color.
Better quality for you & shorter project turnaround time!
SNAP Standards
At Webnews Printing Inc we meet or exceed SNAP Standards.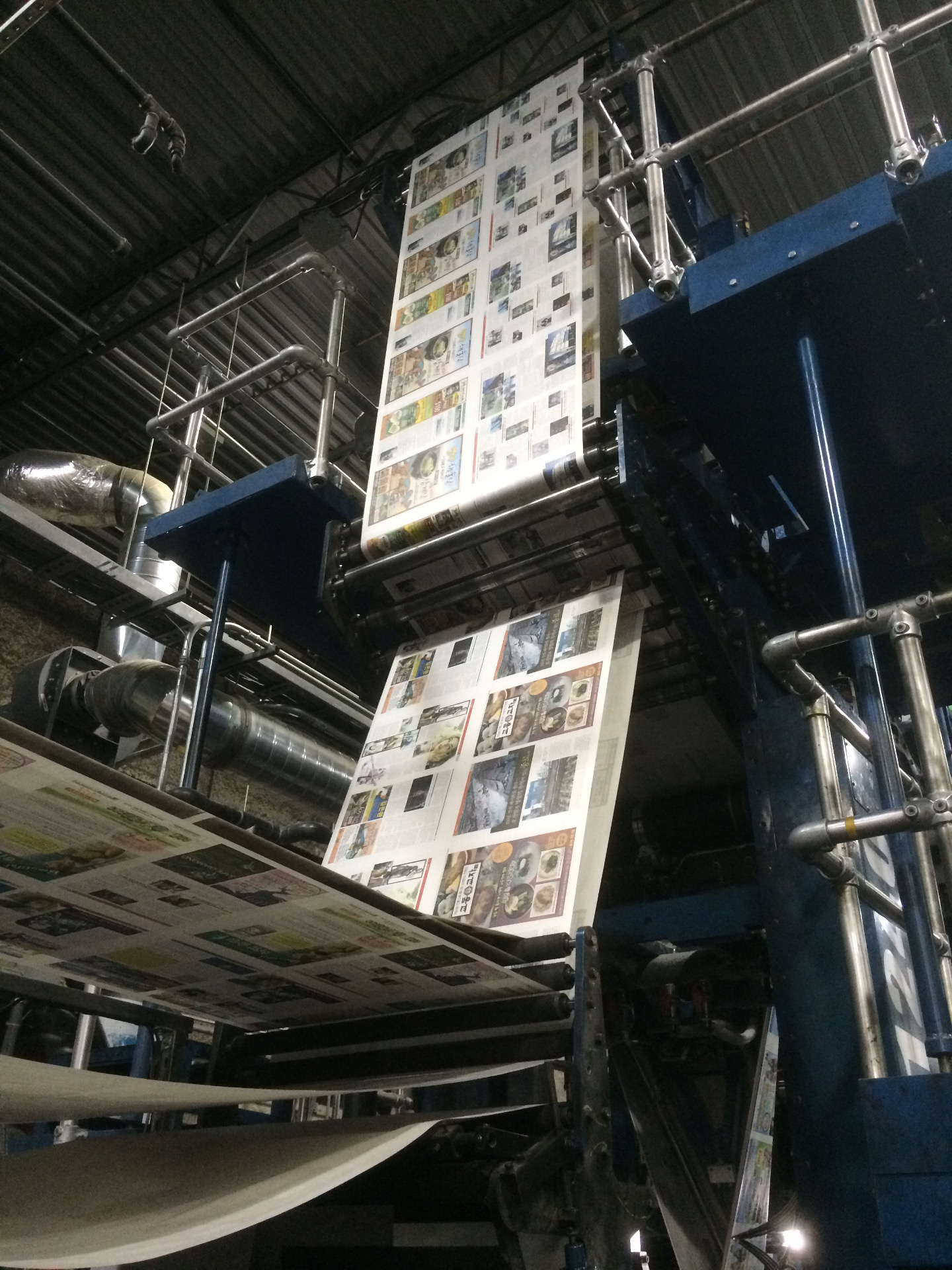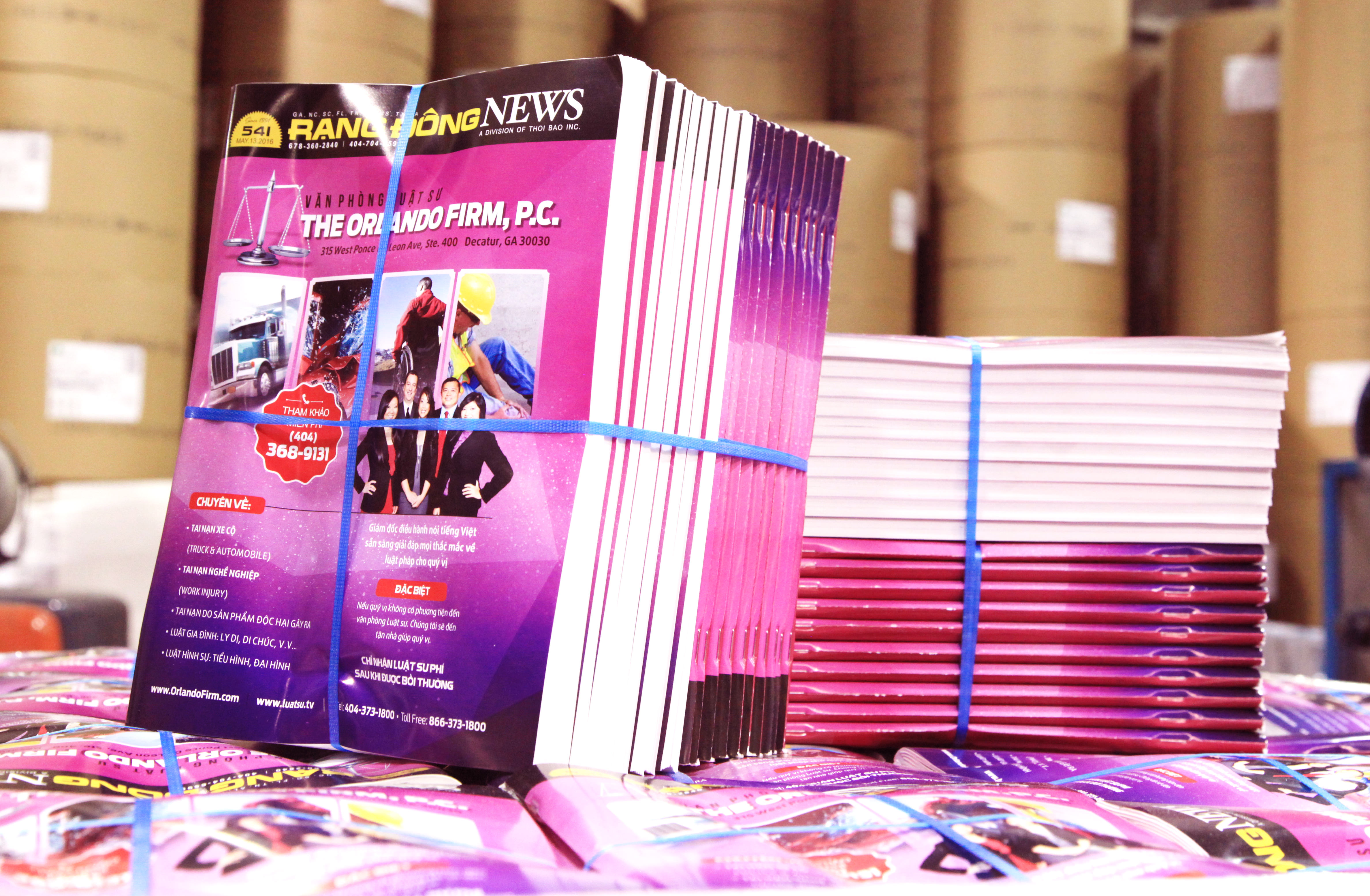 Our full service bindery complements our printing services. Our in house bindery allows publishers to rest assured that all of their needs are being taken care under one roof, from FTP file submission to pickup or delivery.
Saddle Stitching
Saddle-stitched publications span the gamut of size from 5 1⁄2" x 8 1⁄2" to 11" x 16 1⁄2". The maximum thickness of a saddle-stitched product is approximately 240 pages of newsprint plus cover. The maximum thickness is reduced as the weight of the paper stock increases. We are capable of stitching up to 6 signatures at a time. Please consult with our staff to discuss your requirements.
Additional Folding
Offline folding is also available at Webnews Printing Inc. This additional folding is generally used to prepare publications for distribution through Canada Post.
Inserting
We are pleased to offer competitive pricing on inserting.
As part of our promise to print beautiful newspapers on time, all the time, Webnews Printing Inc offers two delivery options to ensure your papers are ready for you where and when you need them.
For some of our local customers, the option that makes the most sense is to pick up the papers from our factory floor. This can save such customers money and time since the papers then only have to be loaded once onto their truck and can be taken directly to all of their distribution locations.
For other customers, the best option is to have Webnews Printing deliver the product to them. For many of our non-local customers this option makes the most sense. Working with our logistics partners, FBI Group and FEDEX Trade Networks, Webnews Printing will look after the logistics of arranging your delivery and will make sure all of the paperwork is in order for hassle-free customs clearing in the case of shipments to our US clients.
All you will have to do is provide the address and have your staff there to take possession at the designated time.